Earn bonus points while shopping or enjoying services at one of our partner businesses. Once you've collected points you can use your bonus card like a wallet: Pay with your bonus points at one of the 'Go Friends' partners.
We currently offer two standard card designs: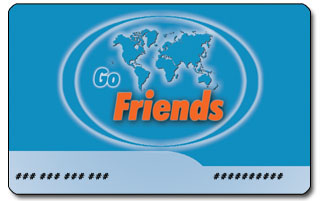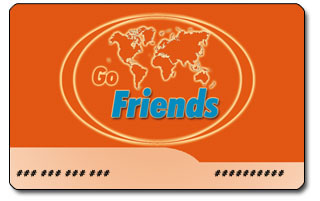 If you like it a bit more exciting you may choose one of our partner cards. These cards are regular 'Go Friends' Bonus Cards which only have been designed according to the partner's request. Current available designs are listed within the registration process.
The card number is the only identification on our magnetic stripe cards. In addition to that you may request a personalized card with your name printed. There are no other personal data or shopping details filed on your card.